Paving Contractor in Jacksonville Florida

Give yourself, your home, or your business a present with a beautiful new driveway pavers or hardscape upgrade. Our crews are experts at everything from paver driveways installation to patio pavers and pool decks. We have extensive experience with luxury hardscape products that can create the space of your dreams!
Everyone cares about how their property looks, and we carry the best concrete pavers, brick pavers, travertine pavers, paving stones or any other type of material you may want to use for your paving project. Get a brand new driveway installed and have it be the shining star of driveways on your block. Match the pool deck with a brand new fire pit and create the backyard you really want to entertain guests! We can offer old world charm or contemporary pavers to match your modern taste!
Even better, if you go with the best hardscape company in Jacksonville Florida for your hardscape project you can feel confident you are going to receive an awesome job. Now that's something!
Pavers Guys of Jacksonville is a paving contractor in Jacksonville Florida. We offer paver installation and repairs. We are rated one of the top paver companies in Jacksonville that specializes in the installation and repair of driveways, walkways, pools, patios, outdoor kitchens, fire pits, and everything to do with hardscape projects. Call us today for a free quote

Check Out Some Of Our Work!
Driveway Pavers in Jacksonville FL
We didn't just become the best paver company in all of Jacksonville, Florida overnight. Our team is experienced and dedicated to providing Jacksonville homeowners a hardscaping company they can call when you want to increase curb appeal.
Your driveway pavers jacksonville will start with a call to us where we will ask you about your project. Then we will come by your property to look at the area you want new walkways, patios, driveway pavers or other hardscape features. Our team of expert professionals will help you select the best hardscape products based on your specific property and budget. Then we will get to work installing your brand new hardscaping in Jacksonville Florida.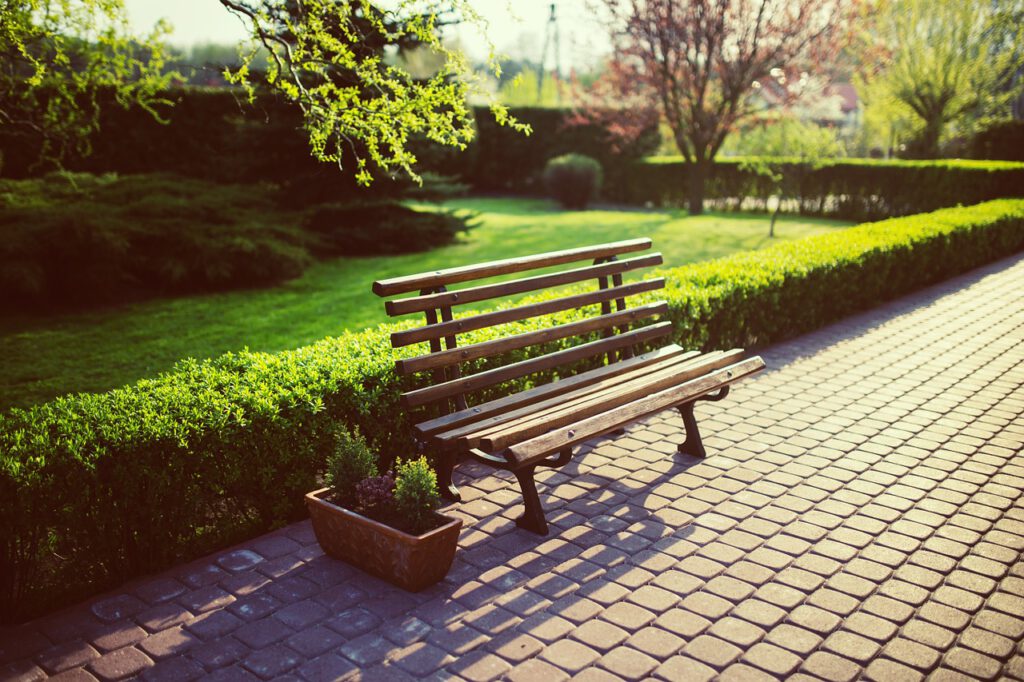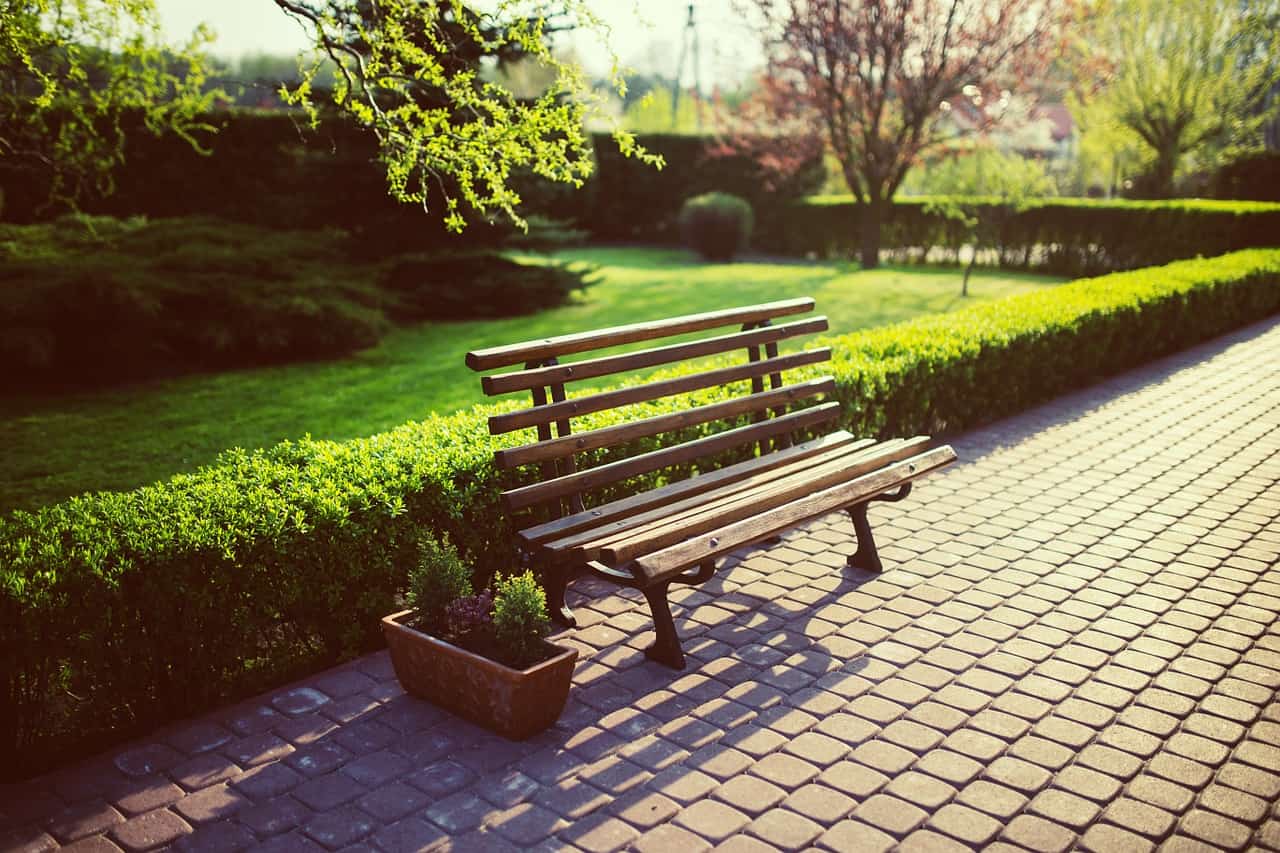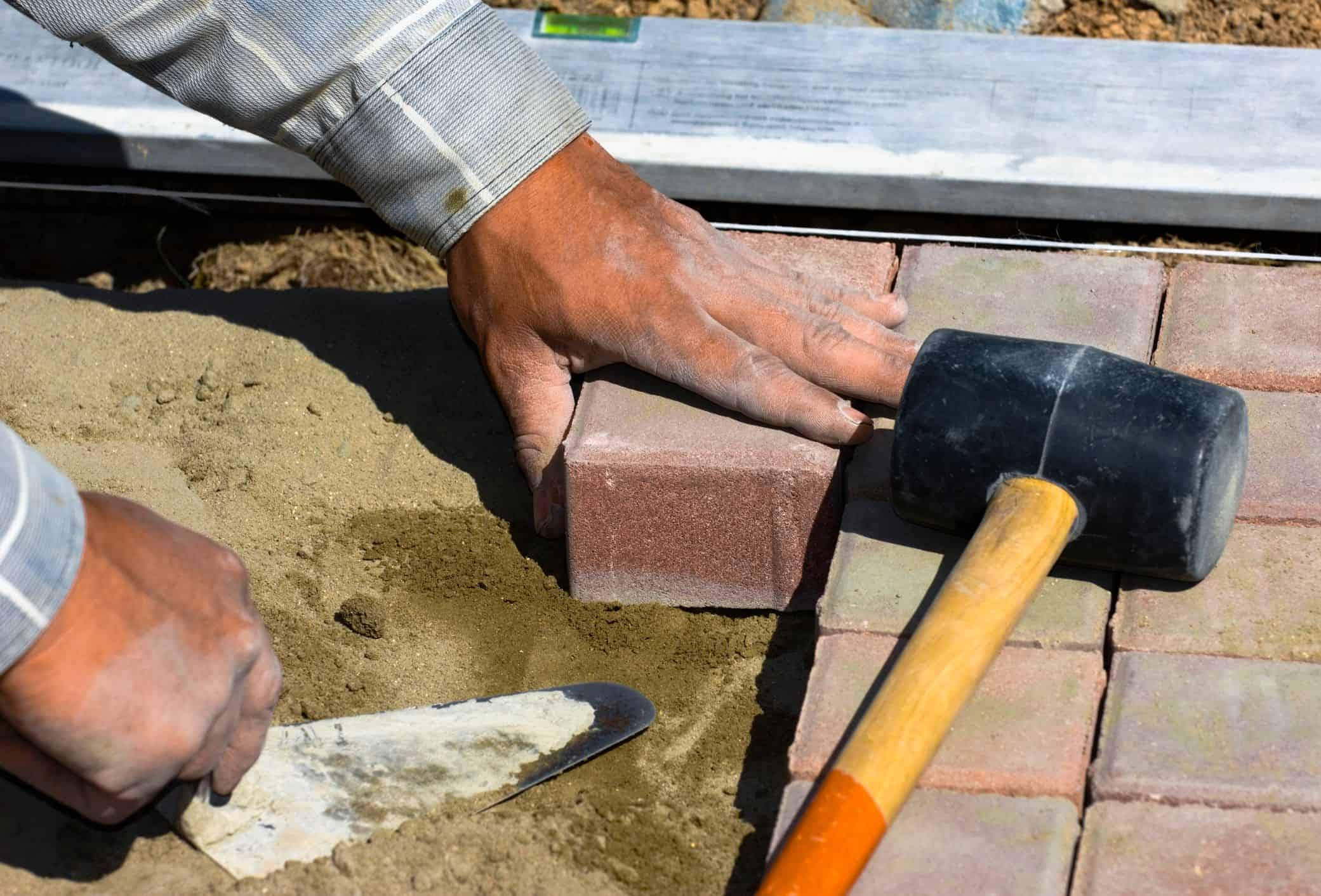 Jacksonville Hardscape Company Services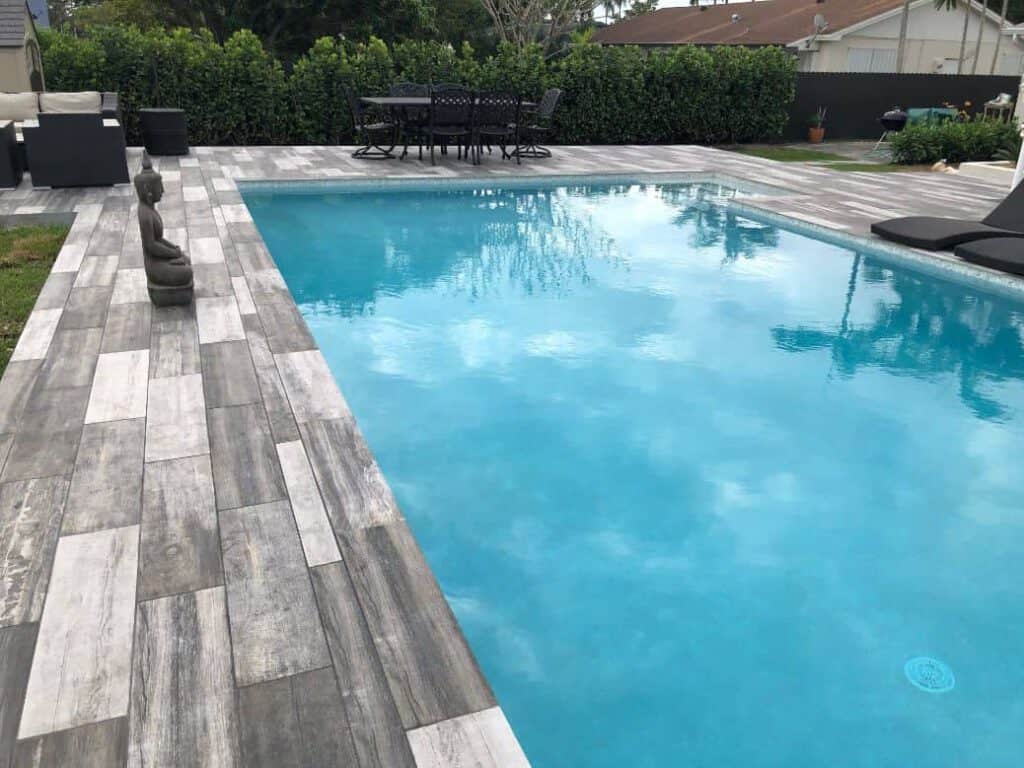 Concrete pavers are an excellent selection for a modern feel that are heavy duty, durable and will last many years.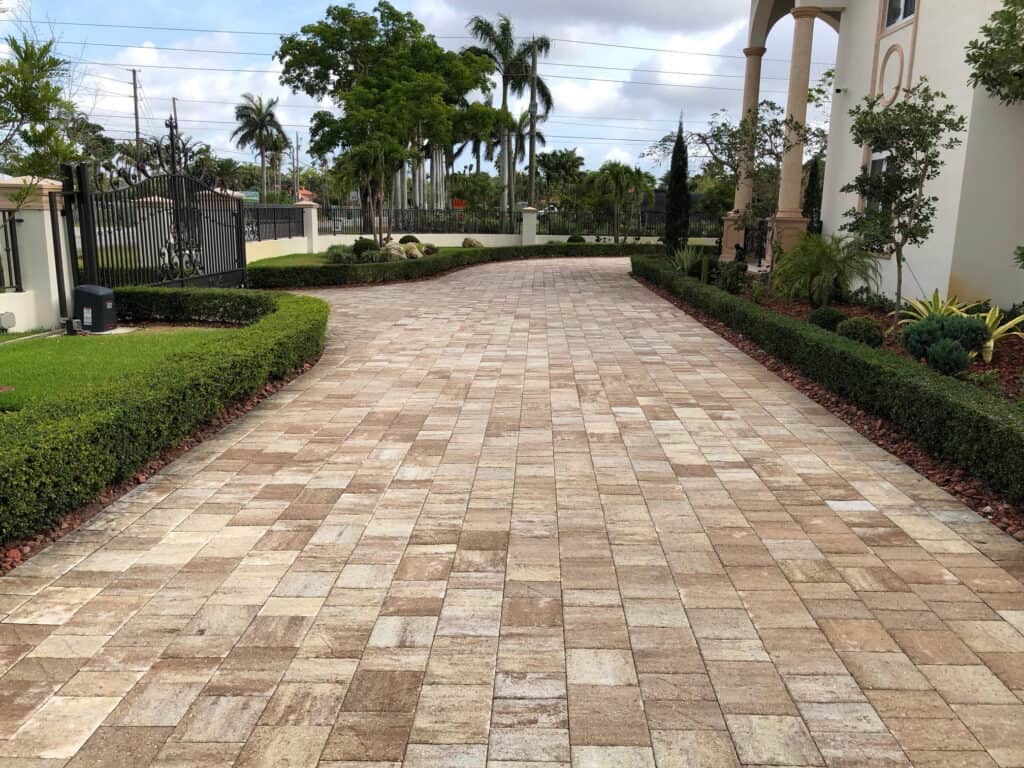 Brick pavers in Jacksonville can help to increase the old world charm and traditional feel. They are absolutely a great choice in nearly every project.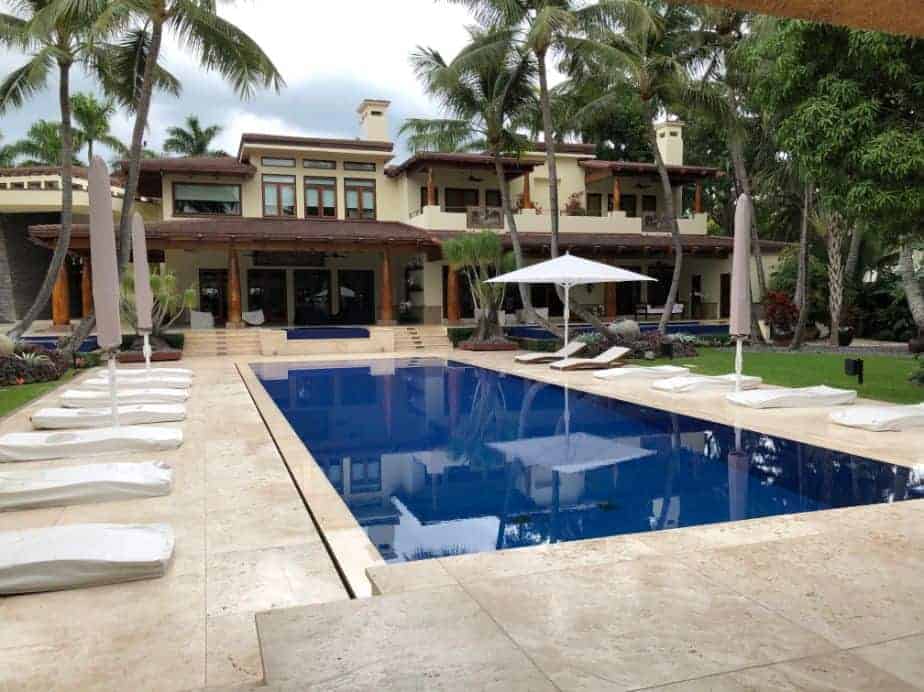 Travertine pavers are a nice blend between traditional and modern. A sort of mix if you will, travertine paver installed can give homeowners a traditional yet modern feel.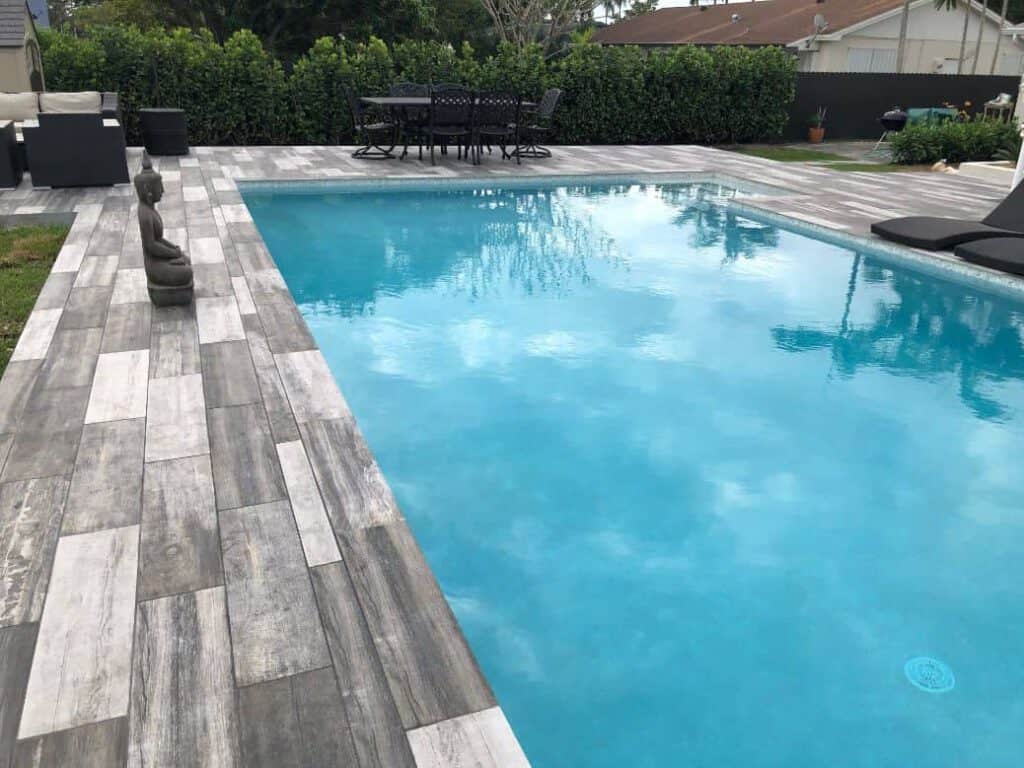 Marble pavers for hardscape projects are one of our favorite. Extremely modern beauty, sleek and great durability marble paver installation in Jacksonville will have your backyard the talk of the neighborhood!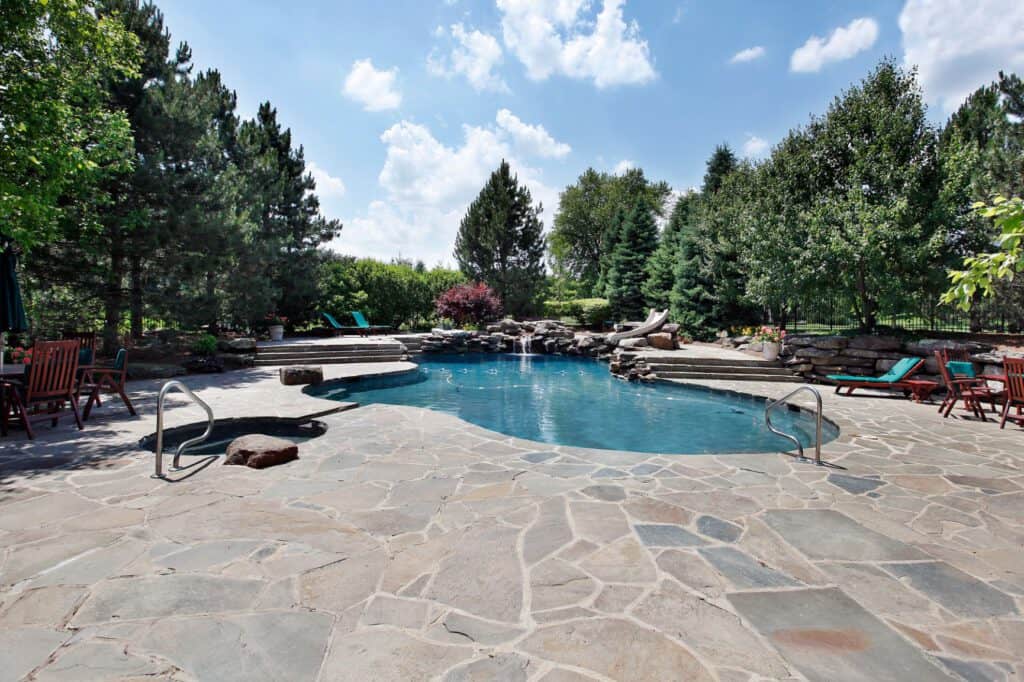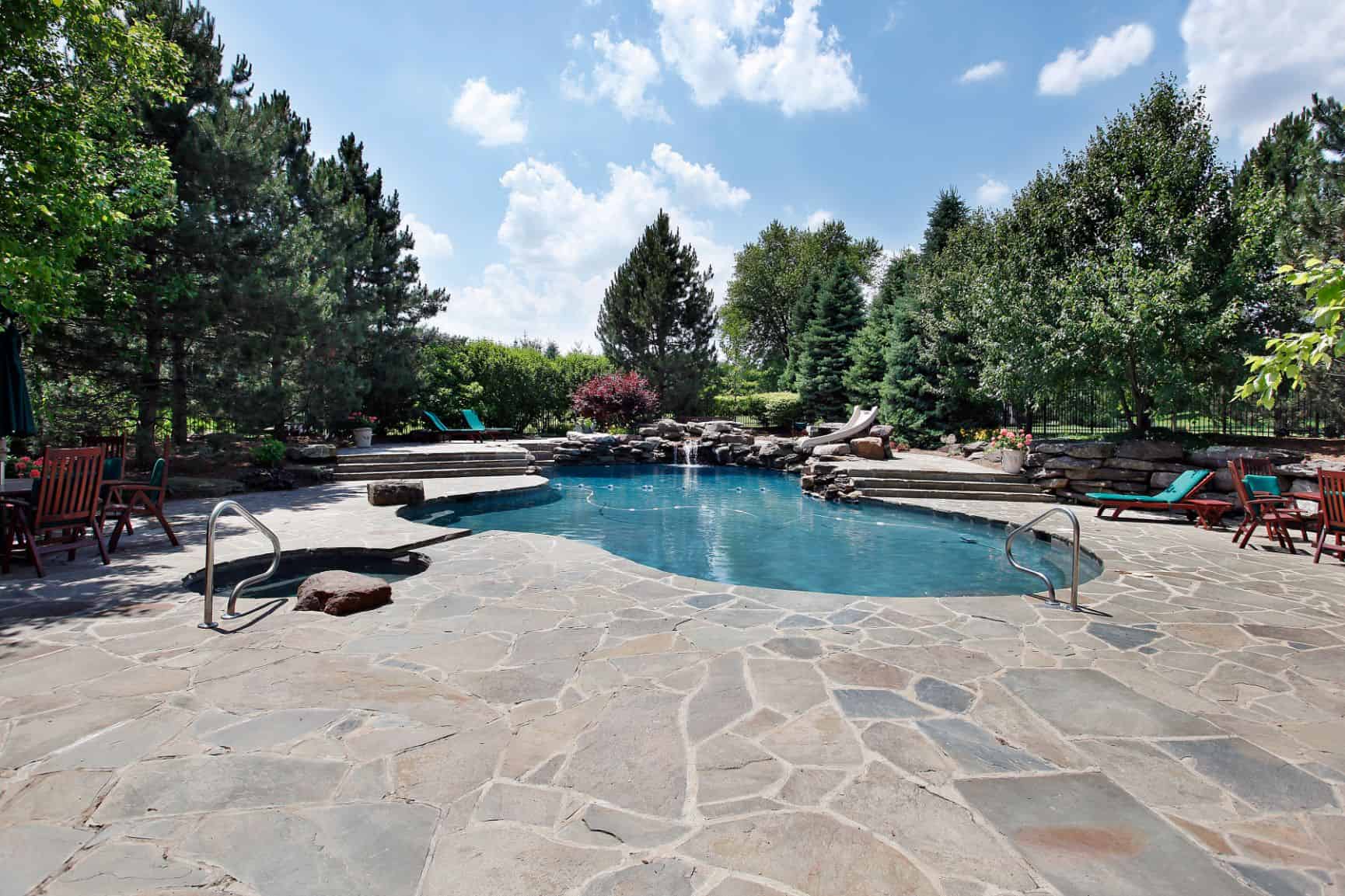 We can create a custom outdoor patio area for your with paving stones, concrete, and any style of pavers you would like!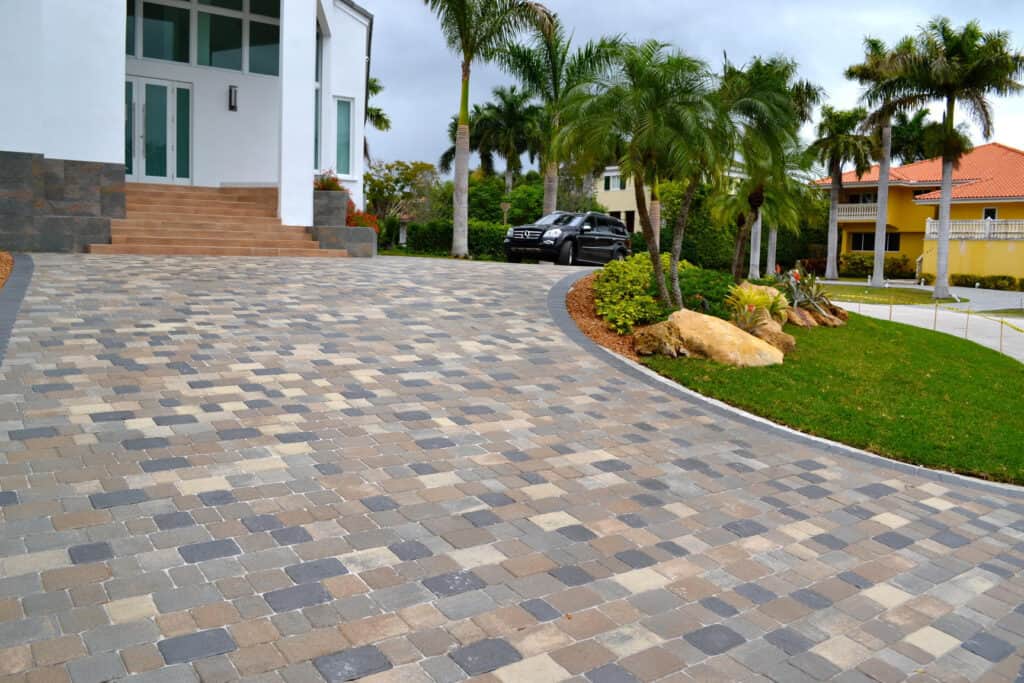 We are experts at installing driveway pavers! Give us a call today!
Jacksonville Patio Paver Company
Outdoor patios can be an excellent entertaining area for family & friends. Nothing better than going to to the beautiful paver patio and pool deck in the evening to chill out and grill up one your brand new summer kitchen. We create custom patios that will match your surrounding hardscape and landscape to bring you a beautiful oasis you are going to love for years to come. Because of our expertise in choosing hardscape materials we are able to offer to add a patio, walkway or any other hardscape features at an affordable price. Our professional team will take the utmost care in creating a stone patio at your house that you are going to love!
Summer kitchens are an excellent addition to your outdoor patio area. Adding marble pavers or travertine pavers asd pool pavers to your brand new pool deck can give your house the pool oasis of your dreams. If you are ready to transform your backyard in Jacksonville Florida Pavers Guys of Jacksonville is the perfect choice! Call use today for your stone hardscape project or masonry needs.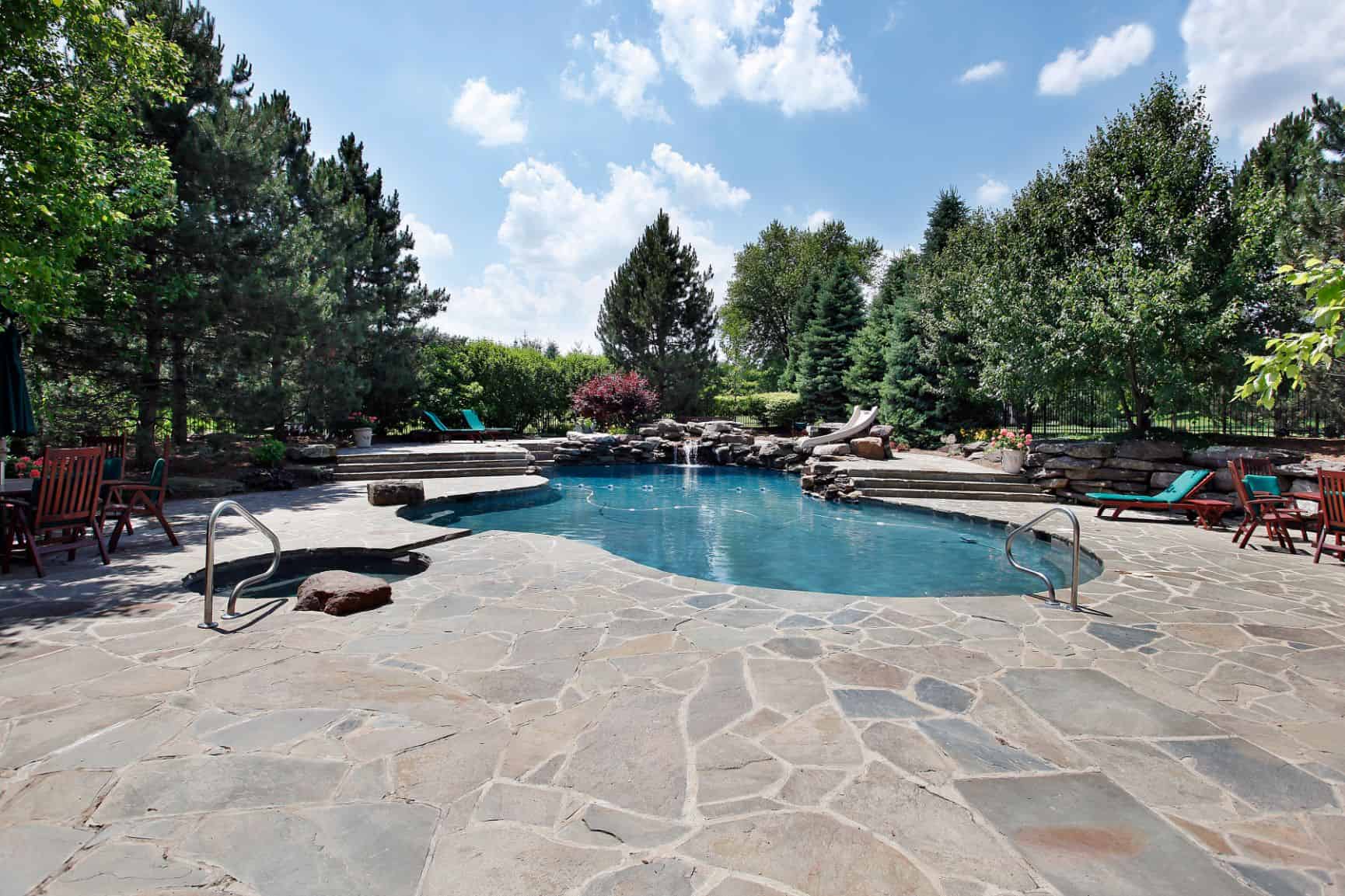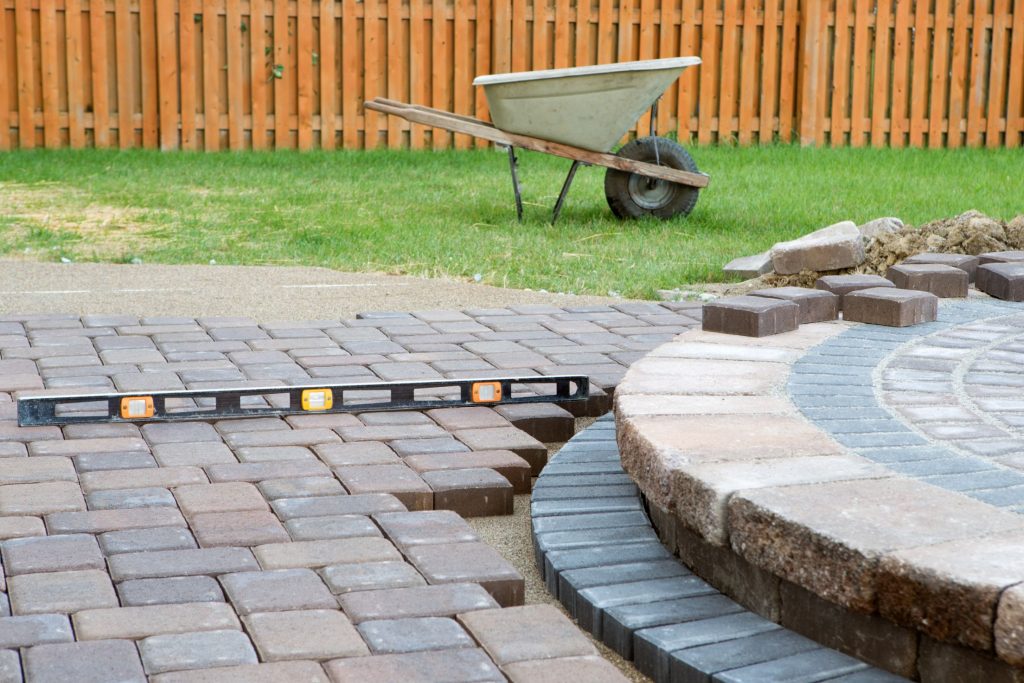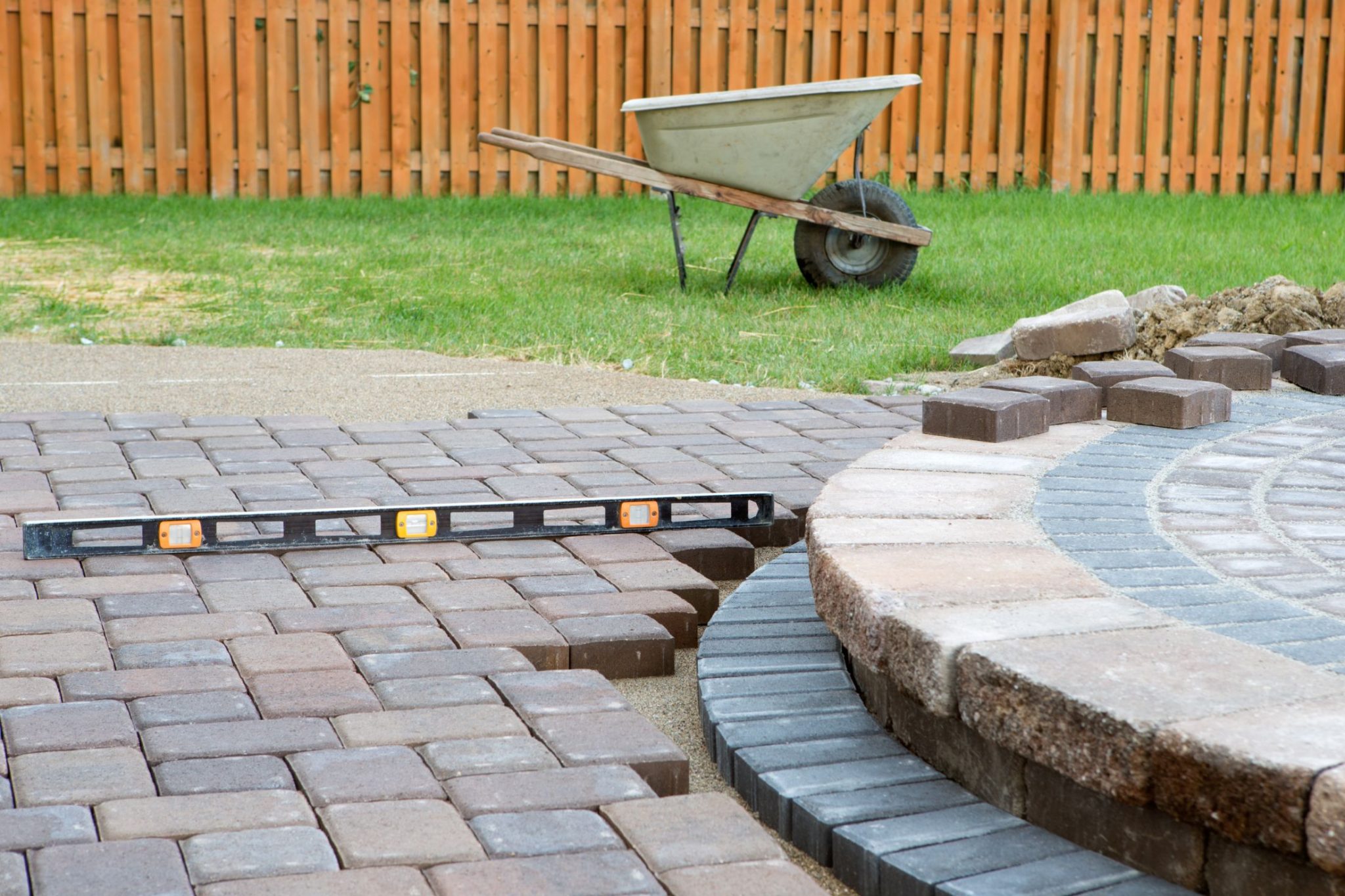 Expert Outdoor Kitchen Installation in Jacksonville, FL
An outdoor kitchen is a great way to spruce up your life and add some diversity to it. Why have an outdoor party, but do all of your cooking inside? Or why always do the cooking inside when you have the chance to do it outdoors as well?  Having an outdoor kitchen is not only awesome and convenient for you when you want to have a day in the back; it is also a super cool feature that will make all of your friends and family go, "Woah! That is so cool!" Other "paving companies near me" might not even give you the option of getting an outdoor kitchen, but we do! We will not just give you a slap-dash outdoor kitchen either; it will be a kitchen that fits your style! Custom cabinetry, beautiful top of the line appliances, and all those neat little fixtures that you know and love; our paving contractors can do it all! Not to mention, we can also provide you with a beautiful paver walk up to the kitchen as well!
The back patio is a perfect space to relax when you want a little bit of privacy! You can look out at all the land you own while enjoying a nice breeze and maybe get bit by mosquitos, what could be better? The only issue you can think of though is those dang broken pavers! You have to keep adjusting your lawn chair because it keeps dipping on one side where the pavers are a little wobbly. Then you move your chair halfway across the patio, but it keeps slipping into the cracks. 
Finally, you have had enough and it is time to call the backyard patio time to a close. If you do not want it to be this way, call some paver installation specialists to come to your home or business and fix up those broken pavers. We can fix anything; cobblestone, travertine, old Chicago pavers, brick, interlocking pavers or even a paver that is not listed here; it doesn't matter. We will come over and give you your back patio back.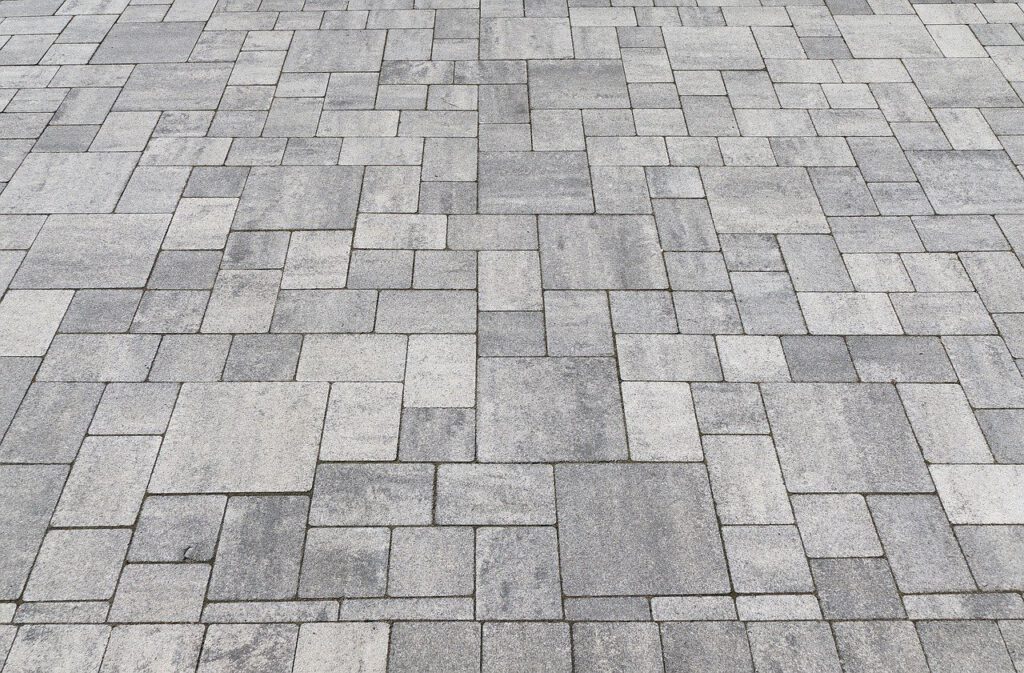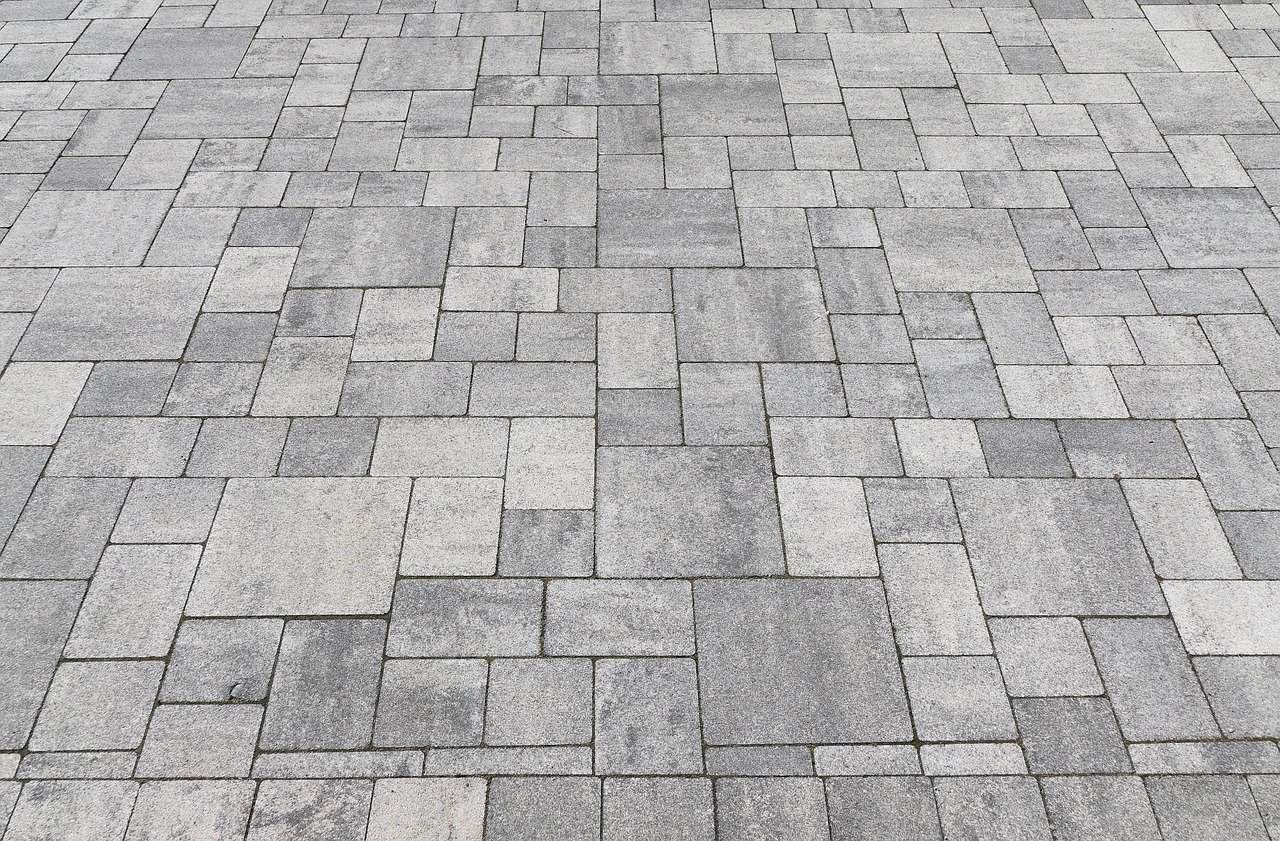 Jacksonville Pool Paver Installation
Pool decks are one of our top specialties living in the beautiful city of Jacksonville in sunny Florida. Check out our Jacksonville Pool Pavers page for more information on our custom pool deck setups and transform your backyard now!
Jacksonville Paver Sealing Services
If you have been looking 'paving companies near me' than you have found the best paving contractor in Jacksonville Florida for all things to do with pavers. We can offer paver sealing in addition to brand new installed paving stones, concrete pavers, brick pavers, travertine pavers and any other style you may want. When sealing pavers you can restore them to an almost like new finish! Call us today to talk about paver sealing in Jacksonville.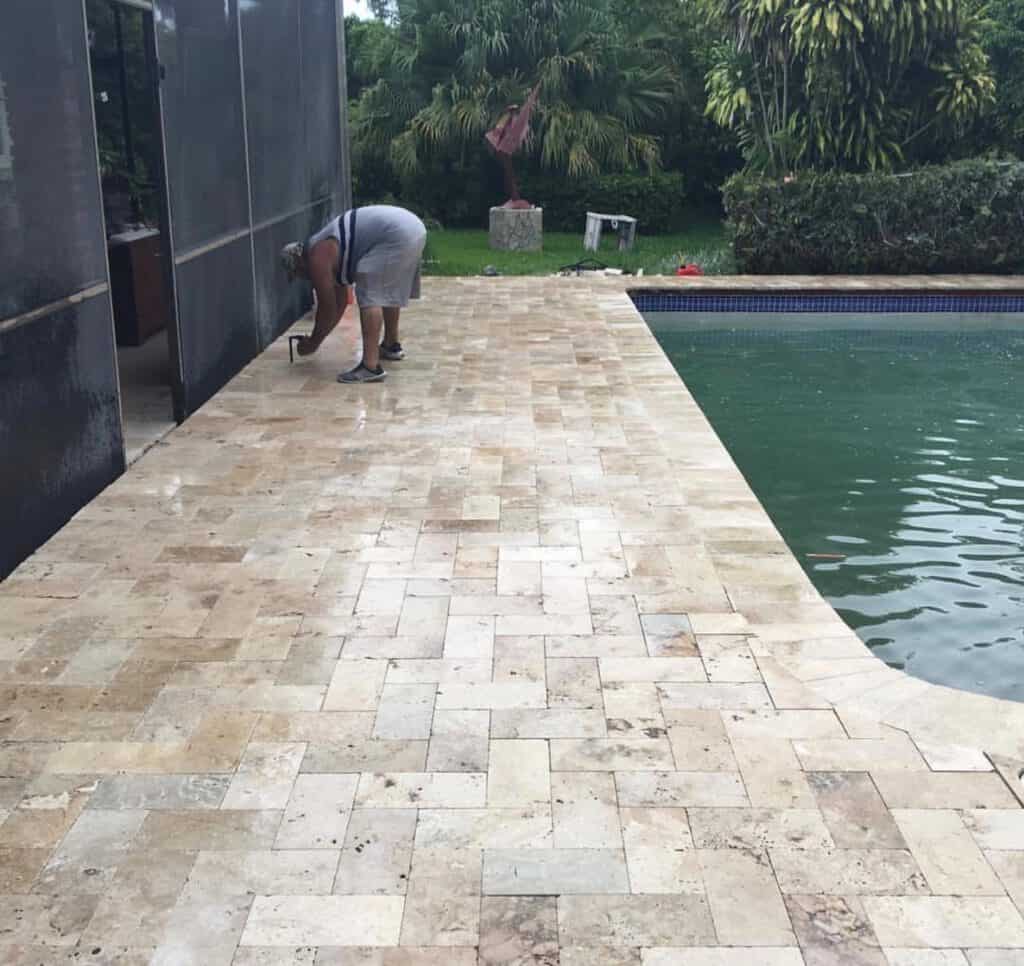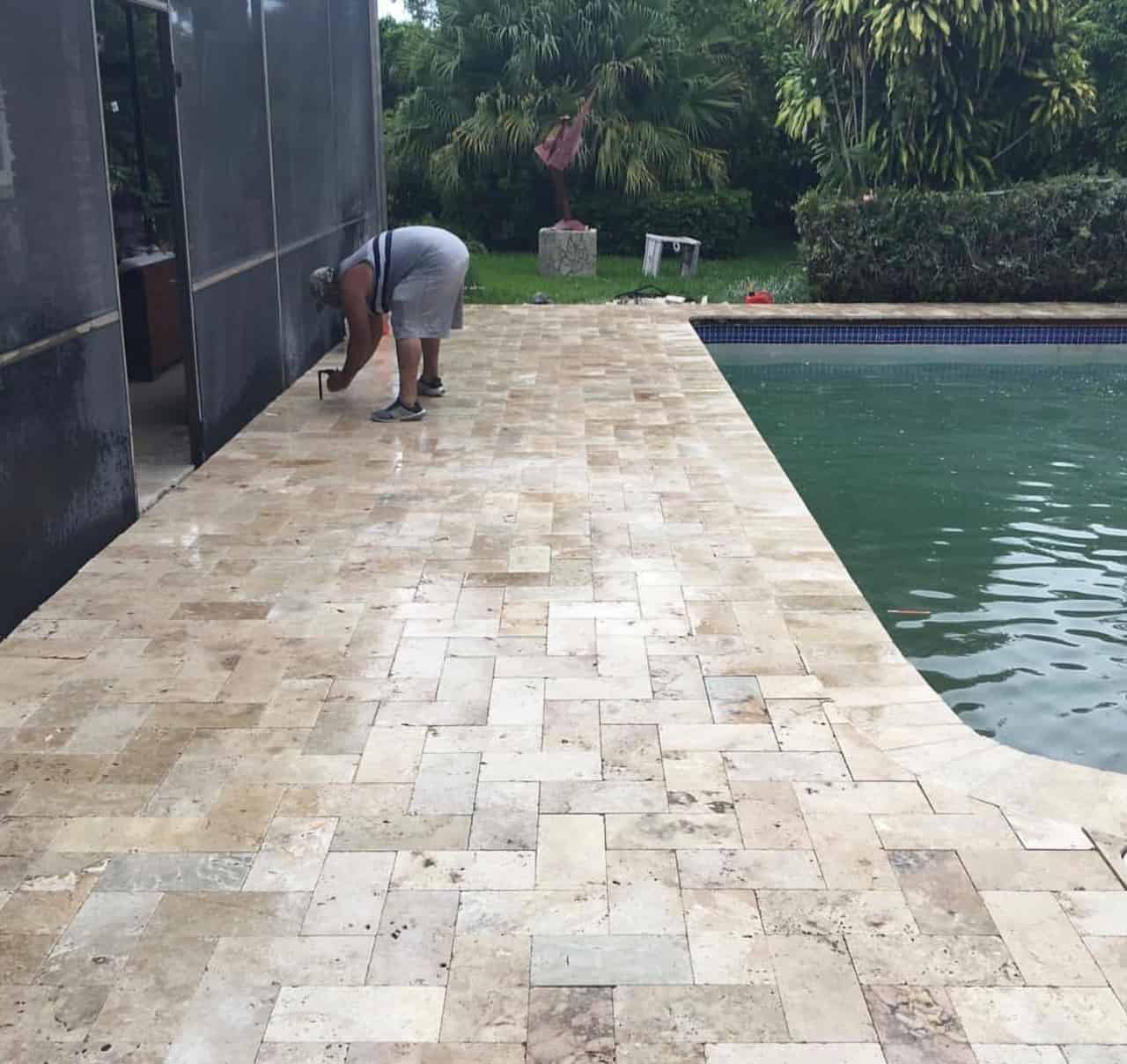 Top-rated paving installation service in Jacksonville
Our paver contractors in Jacksonville are available 7 days a week and can drive to your location no matter where you are located in the city. We are a mobile crew that can get to your location quickly so that we are always on time for the job. We can visit you initially for just an estimate on your project to get you started. We have build all sorts of paver installations in the area for homes and commercial areas too. The following sections show some of the common routes some of our workers might be taking on a day to day basis. This should give you a good idea of how long it can take us to get from one site to another.
Directions from Ascension St Vincent's Riverside Hospital to Florida State College: An 8 min drive under normal conditions. Head east on Riverside Ave toward Shircliff Way, Turn left onto Stockton St, Turn right onto Rosselle St, Take the Interstate 95 N ramp on the left, Use the middle 2 lanes to follow signs for I-95 N/Int'l Airport/Savannah/Downtown/Monroe St, Use the middle 2 lanes to follow signs for Interstate 95 N/Savannah/International Airport and merge onto I-95 N, Take exit 353B toward Union St/Beaver St, Continue onto US-17 N, Slight right onto W Union St, Turn left onto Broad St.
Directions from Metropolitan Park to Jacksonville Zoo and Gardens: A 17 min drive with normal traffic, Continue to Gator Bowl Blvd, Head west, Turn right, Turn left, Continue onto A.P.Randolph St, Turn right onto Gator Bowl Blvd, Take US-1 ALT N and I-95 N to FL-105 N/Zoo Pkwy. Take exit 358A from I-95 N, Continue straight to stay on Gator Bowl Blvd, Continue onto Martin Luther King Jr Pkwy, Continue onto US-1 ALT N/Martin Luther King Jr Pkwy, Continue onto US-1 N, Take the exit onto I-95 N, Take exit 358A for FL-105/Heckscher Dr toward US 17/Zoo Parkway, Continue on FL-105 N/Zoo Pkwy to your destination, Merge onto FL-105 N/Zoo Pkwy, Turn right onto Haydon Road, Keep right, Turn right, Turn right.
Directions from Jacksonville Station to TIAA Bank Field: A 12 min drive with normal conditions, Take US-1 S/Martin Luther King Jr Pkwy to US-1 ALT S, Head southeast toward Clifford Ln, Turn right toward Clifford Ln, Turn right onto Clifford Ln, Turn right onto New Kings Rd, Use the right 2 lanes to turn slightly right onto US-1 S/W 20th St Expy/Martin Luther King Jr Pkwy, Continue on US-1 ALT S to Gator Bowl Blvd, Continue onto US-1 ALT S/Martin Luther King Jr Pkwy, Continue onto Martin Luther King Jr Pkwy, Follow Gator Bowl Blvd to Alltel Stadium Pl, Keep left to continue on Gator Bowl Blvd, Turn right onto Alltel Stadium Pl.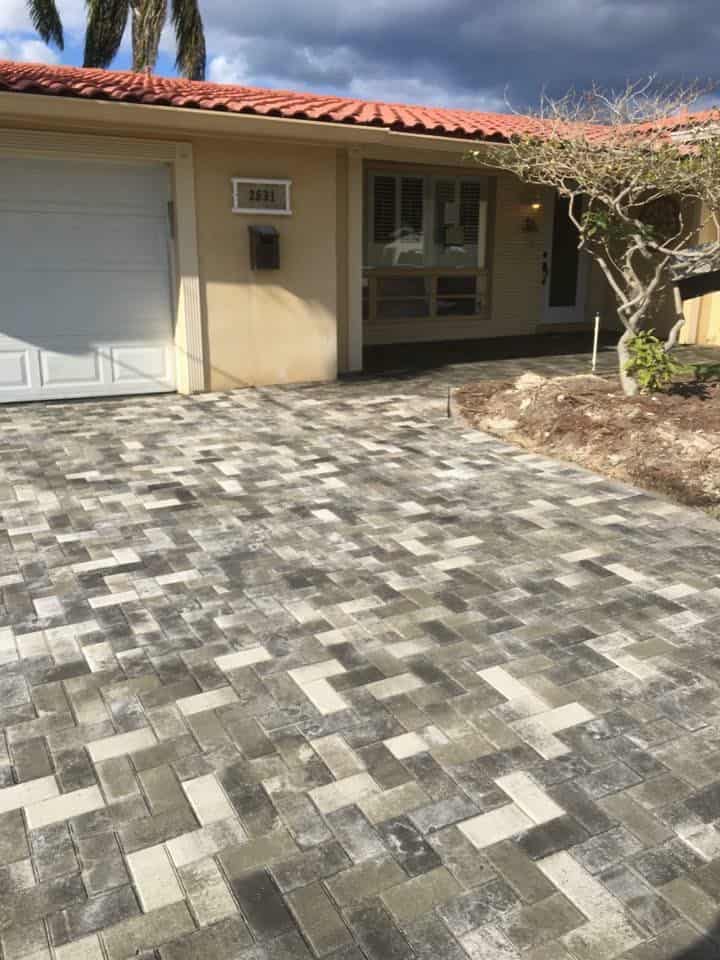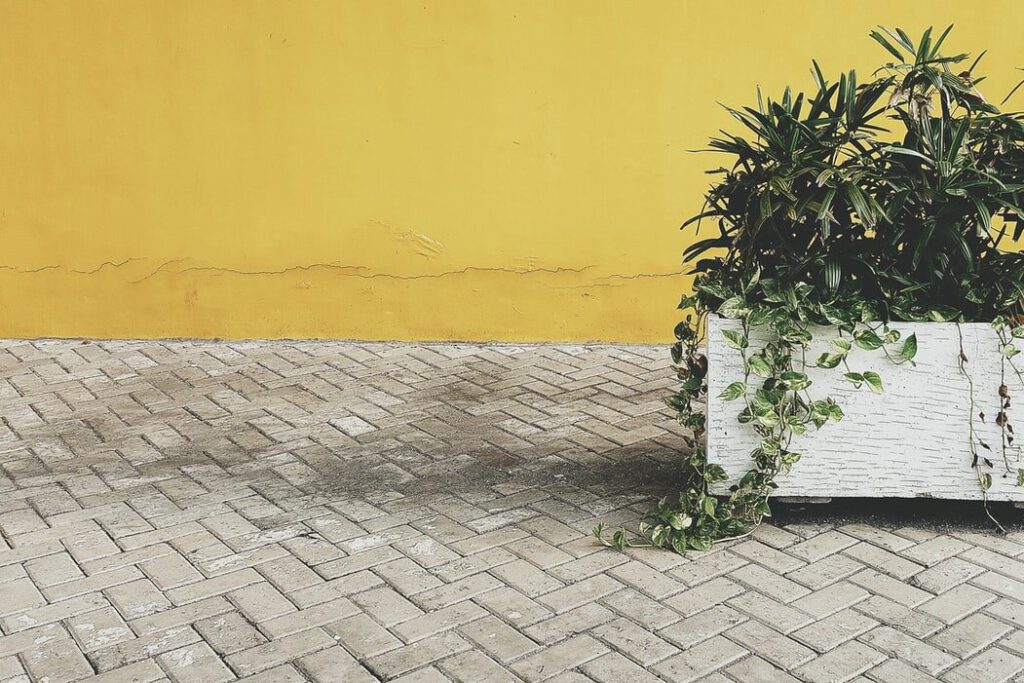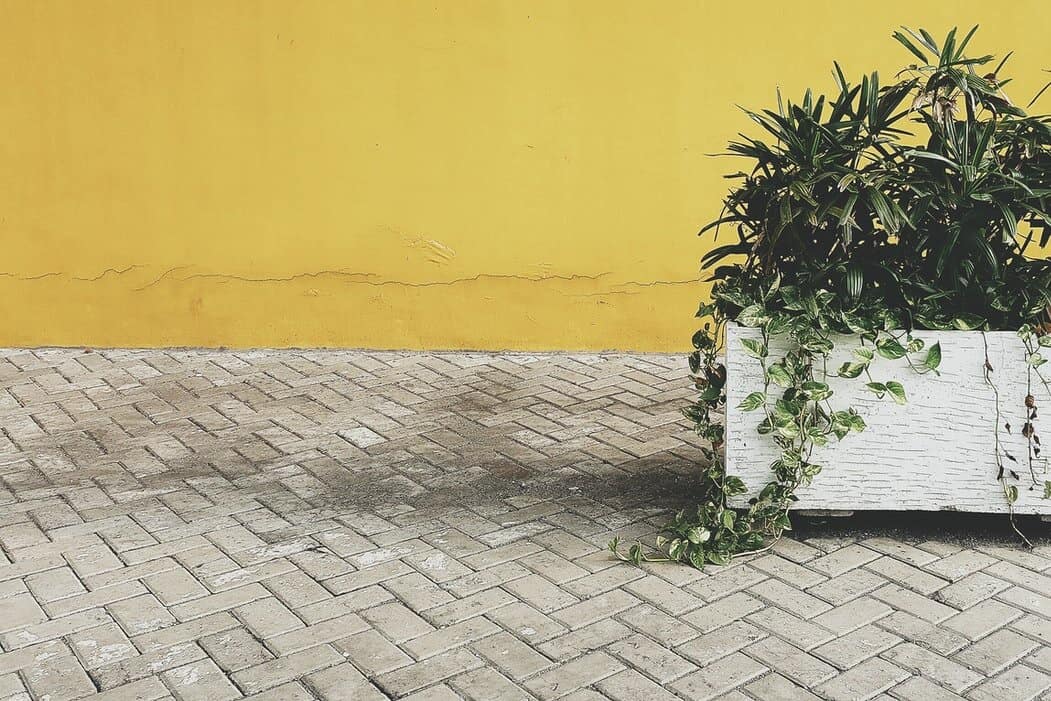 Highly Rated Driveway Paving Contractors in Jacksonville, Florida
Pavers Guys of Jacksonville is located on 3669 Braeden CT, Middleburg, FL. From Spencer's Airpark-FL13 take Carter Spencer Rd to Co Rd 218 and head southeast on Otter Lane toward Quarterhorse Trail. Then turn right at the 1st cross street onto Quarterhorse Trail and turn right onto Carter Spencer Rd. Next, continue on Co Rd 218 and take County Rd 220 E to Carlotta Road. After that, turn right onto Co Rd 218 and use the left 2 lanes to turn left onto Blanding Blvd/State Rd 21 N. At this point, slight right onto County Rd 220 E and turn left onto Henley Rd. Then continue on Carlotta Road and drive to Braeden Ct in Middleburg. Finally, turn left onto Carlotta Road. Turn right at the 1st cross street onto Braeden Ct and Pavers Guys of Jacksonville will be on the left.
We are open Monday-Friday from 9AM to 6PM, Saturday-Sunday from 10AM to 4PM
For additional questions you can call us at (904) 295-1505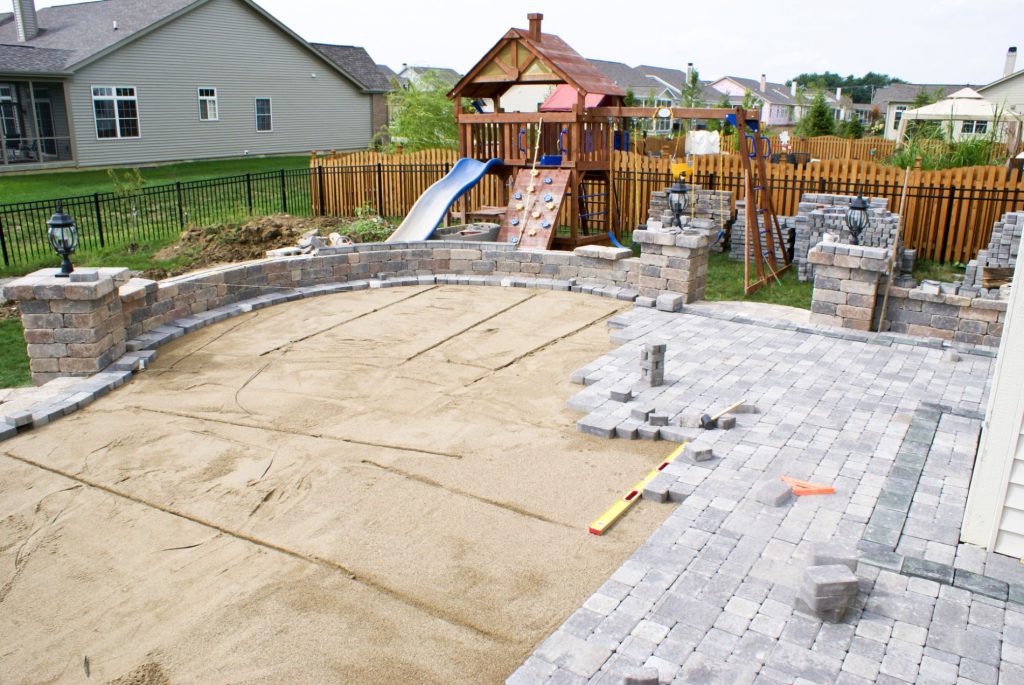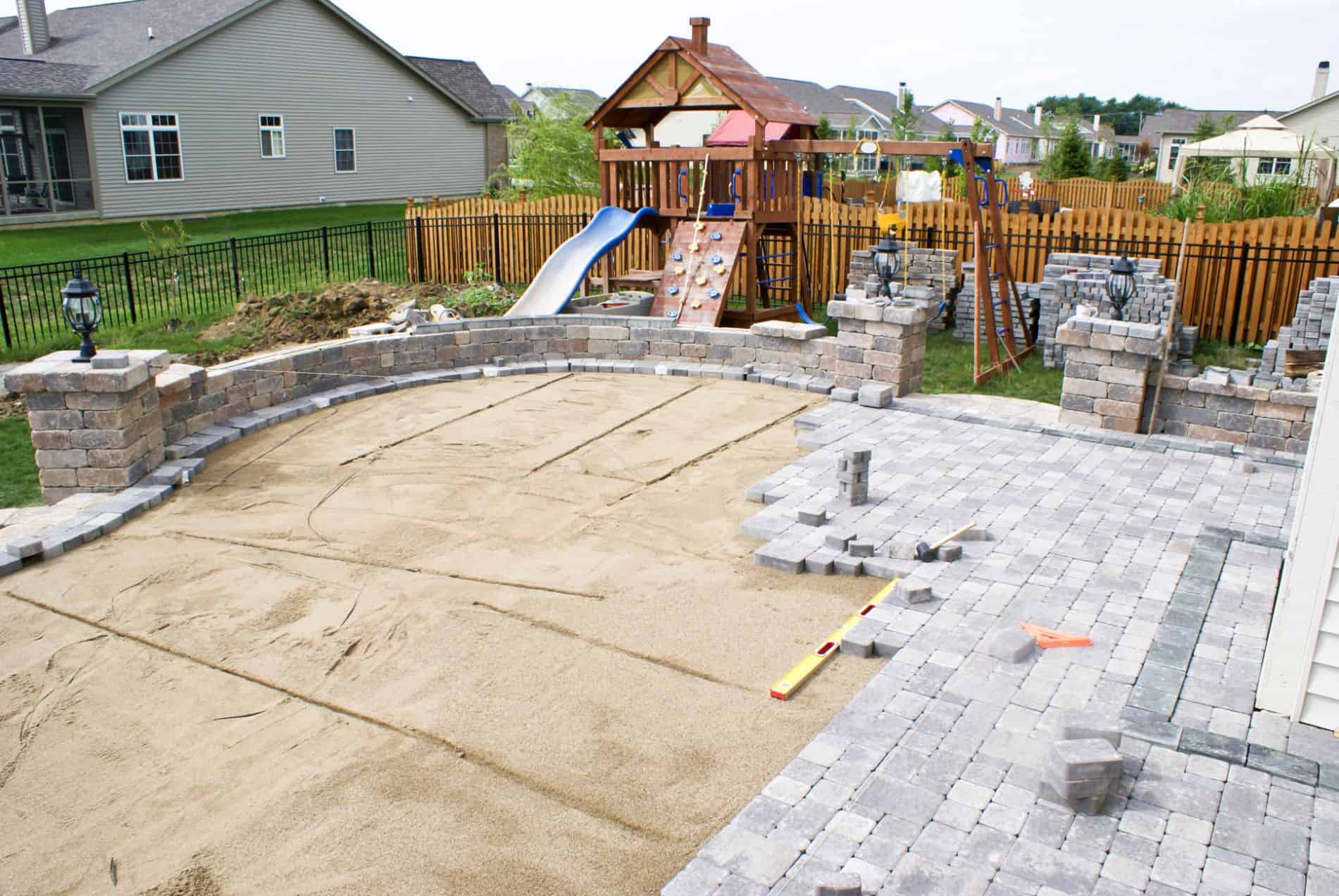 Pavers Guys of Jacksonville is a paving contractor in Jacksonville Florida. We own multiple paver companies throughout the USA which enables us to provide the best paver installation experience. Check out our Pavers Tampa site which is another company we own. 
Paving Contractors Service Area
Jacksonville Florida
Duval County
St. Johns County
Oakleaf Plantation
Orange Park
Fernandina Beach
Saint Augustine


Lakeside
Yulee
Fleming Island
Nocatee
Fruit Cove
Palm Valley
Jacksonville Beach
Middleburg
Atlantic Beach
Baker County
Clay County
Flagler County
Nassau County
Putnam County
Springfield
Downtown Jacksonville
Riverside
Lakeshore
Arlington