Paver Repair and Refinishing in Jacksonville, FL
Do you want to do great home improvement? Would you like to give a new shine to your driveway, patio, pool patio, outdoor kitchen, or other outdoor space? Well, you won't get any better than the best hardscape and paving company in Jacksonville, Florida. We know our pavers, and we'll turn your dull driveway into one that will inspire your neighbors into getting a repair of refinishing job is done themselves. Don't let your driveway or other outdoor paver space be the eyesore of the block. 
Getting your pavers repaired shows that you care. If the reason you haven't gotten your pavers done yet is that you haven't found the right team to do it, Pavers Guys of Jacksonville are the way to go. Our professional paver contractors know what to do when it comes to paver repair, refinishing, resurfacing, and installation. Your pavers will be so glossy and nice that you may even see a bit of your reflection.

Jacksonville Driveway Paver Resurfacing Services
The look of your driveway can make or break the exterior look you're going for with your home or business. Everything else on your property may look good, but an ugly driveway will just take away from all the work you've done for the exterior of your property. Loose and crumbly driveway pavers are not only an eyesore but a risk to your safety as well. Anyone can trip on a clunky piece of stone, even your kids if they're playing out there. And that's another thing. 
Our driveways are so much more than a place to park the car. Most everything in our home and businesses, including the people, pass through the driveway at some point in the day. Do you want them thinking "Woah this is bumpy?" Or "Wow, that finish is spectacular! The owner really cares about this place!" I'm sure you'll go with the latter. After getting your driveway repaired and sealed, it'll be more weather, stain, and damage resistant than it was before. There are only pros to getting your driveway refinished by the best paving company in Jacksonville!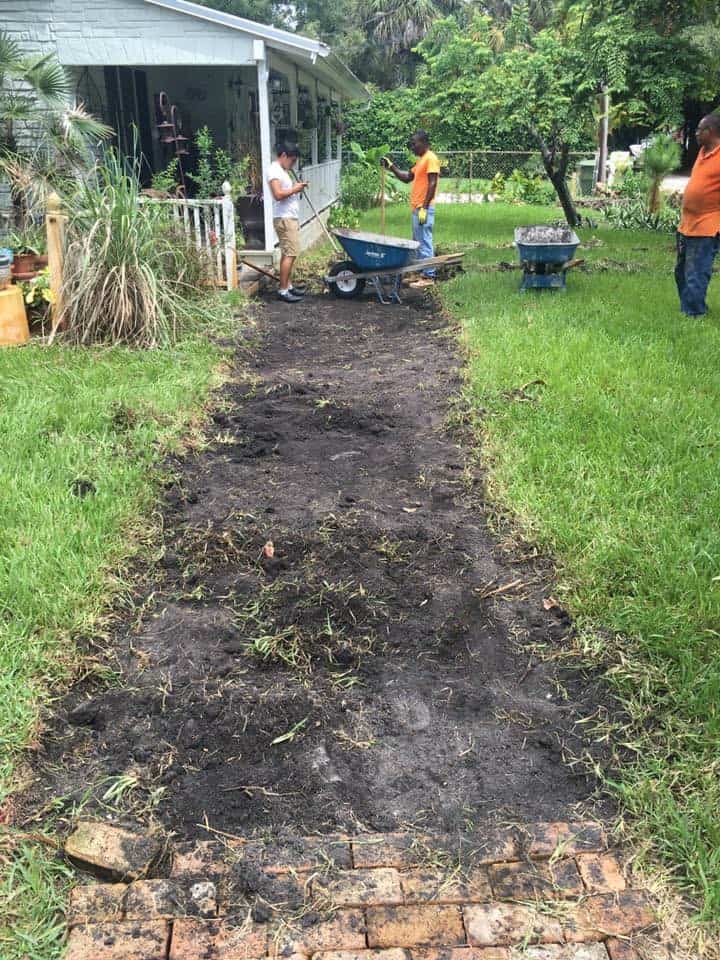 Expert Paver Repair in Jacksonville, Florida
When you search for the best-paving company near me we show up first. Why? Because we're leaps and bounds ahead of our competitors for more than a few reasons. We charge you a fair price that fits your budget and is based on the dimensions of your property. Next, we can refinish and repair any paving material you've got, included but not limited to brick, cobblestone, granite, interlocking pavers, concrete, old Chicago pavers, and travertine. We've got every outdoor space on your property handled, and we'll do it all with five-star customer service. Your home or business will look and be well-kept and maintained as a result. No matter what paving job you need to be done by Jacksonville paving professionals, choose our paving company for the best of the best!