Pavers come in many different options. You can find pavers made out of a large variety of materials. Each material will have pros, cons, and its own set of unique characteristics. You'll want to match the needs that you have for your installation with the paver that is right for you. The pavement that you wind up choosing should make sense both for the intended function and the budget that you've decided on.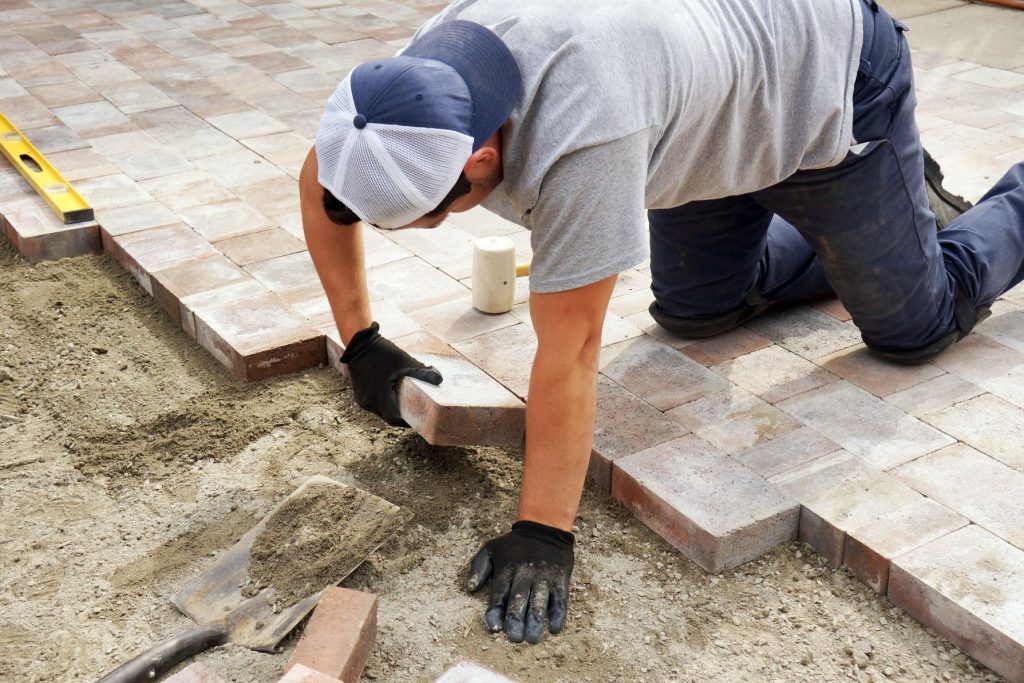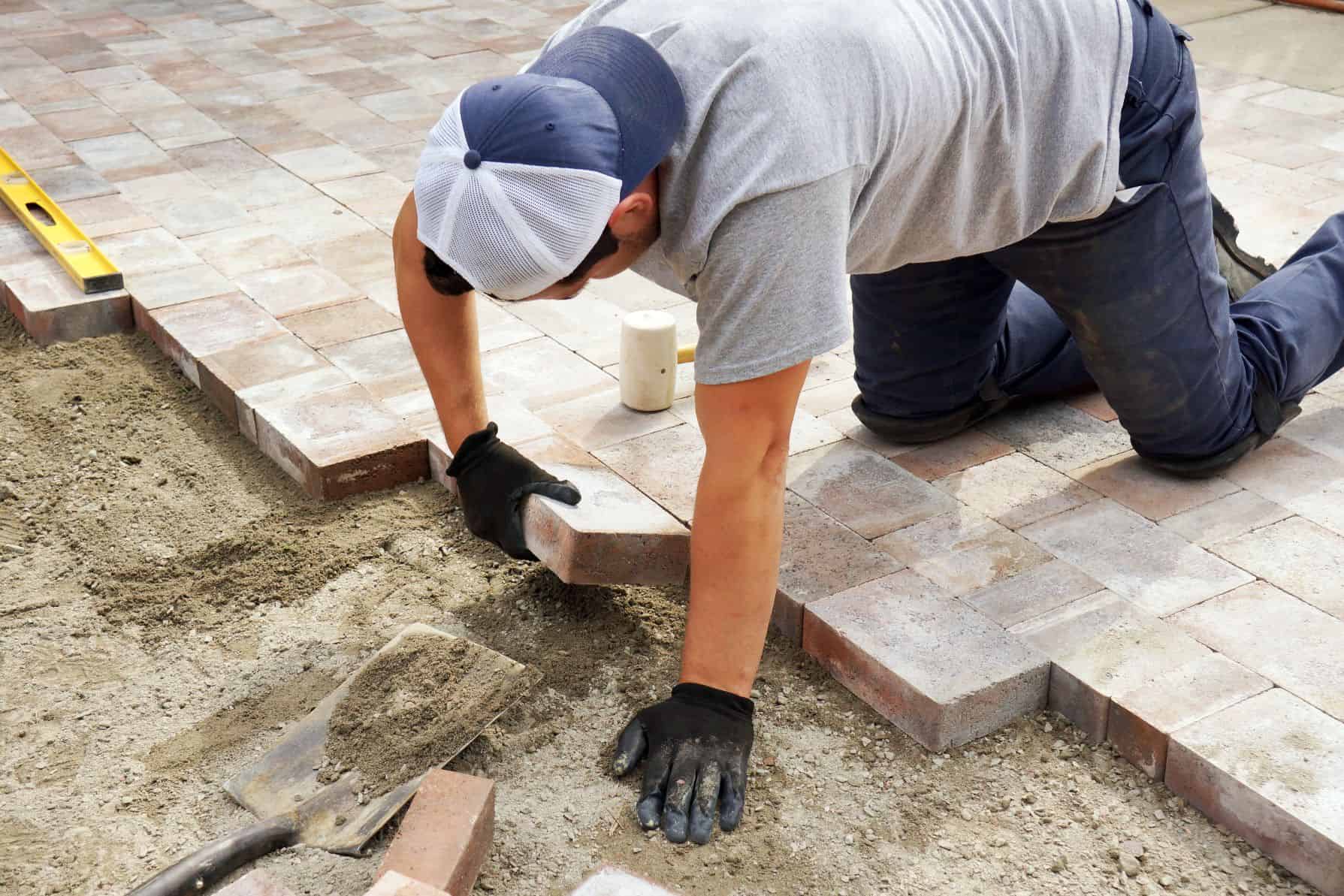 Brick, or clay, pavers are a popular and common building material. There's a reason why brick is so widely used in the construction and hardscaping world. Brick is made by clay that has been molded and baked. It's an age-old material that has become increasingly rarefied due to it's expensive cost and laborious installation process. You can have brick pavers laid in a number of ways with varying color combinations. Brick pavers add character to a property thanks to their color and texture. You can use them as an alternative to concrete, which is often the case among homeowners who want something a bit more unique and long-lasting. If being ecologically conscious is important to you, brick pavers are a smart choice. As they're made of clay, brick can be cleaned, salvaged, and reused, making them a green paving material. (Well, they're reddish, but anyway…) Take note that brick pavers are rather fragile – they can chip and crack over time. Avoiding this will mean much maintenance on your part, so be prepared to put the time and work into preserving your brick pavers.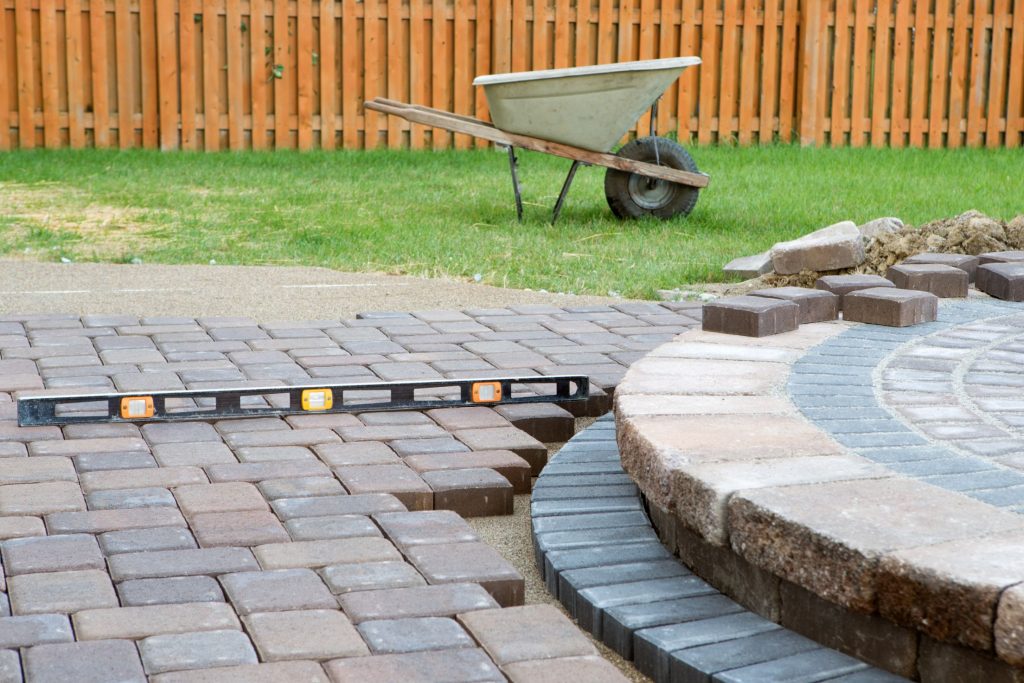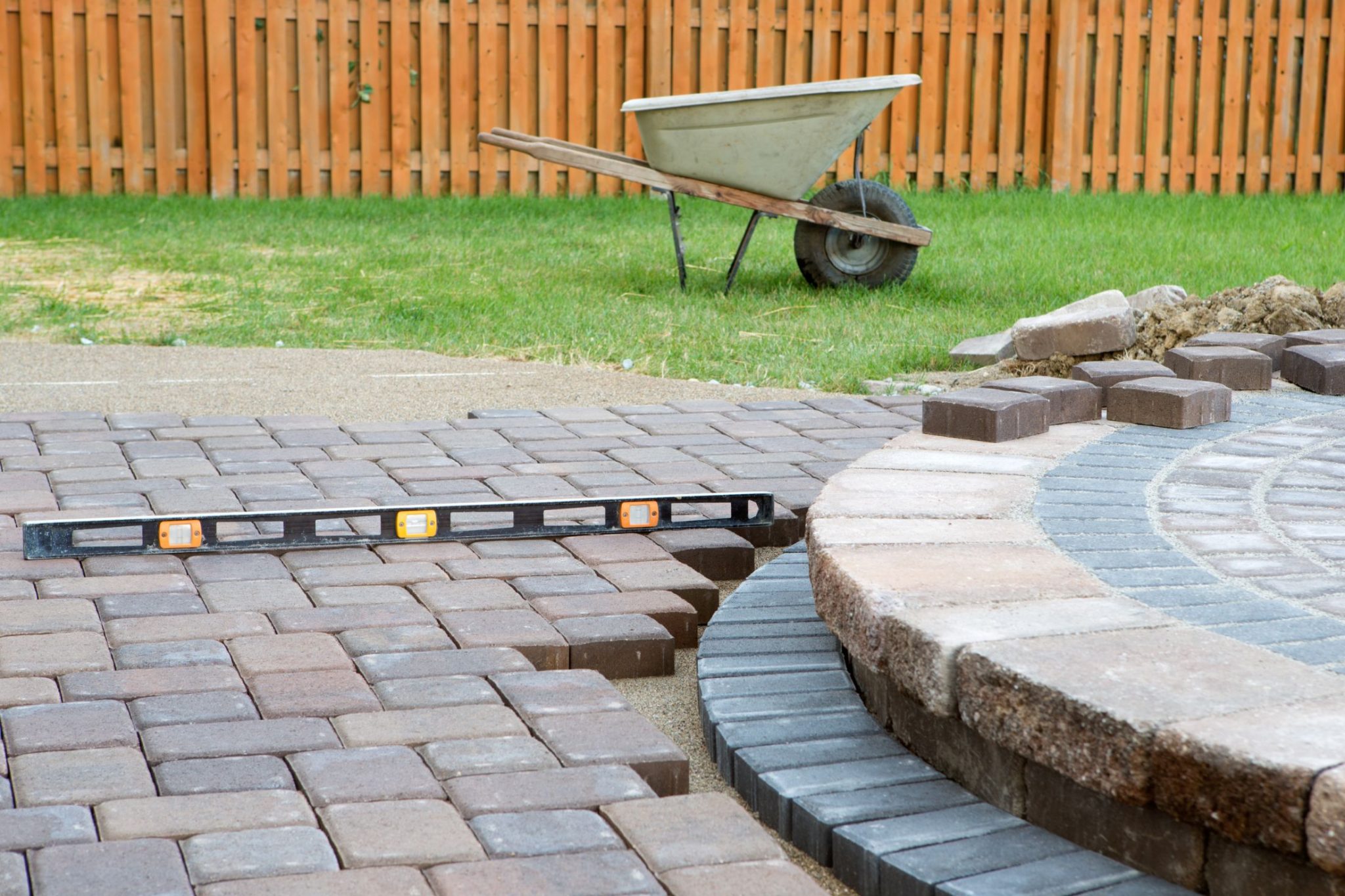 Concrete pavers are another popular and common paving material. They're cheaper than brick and they're a material that is used all over. Concrete pavers offer a stunning variety of choices and customizations. You can find pavers in different colors, sizes, shapes, sizes, thicknesses and even textures. With concrete pavers, there's a way to customize them to fit nearly any exterior design. The installation process for this material is pretty straightforward, reducing labor costs in comparison to brick. Concrete pavers are a more expensive but sensible alternative to concrete slabs, which can break and stain weather easily over time. Coloring or stamping concrete pavers can increase the price to nearly brick paver levels, and the color can fade in the sun over time. Concrete can also crack under considerable temperature fluctuation, so take that into consideration if such changes are the norm for your climate. Concrete pavers also require lots of maintenance, and as they are a cheaper material, the longevity can be quite short from an appearance perspective.
Jumping to the more upscale end of the paver spectrum, we find bluestone pavers. Bluestone is a variety of sandstone that has a gorgeous, royal blue hue when first installed. Constant sun exposure will cause the bright blue color of bluestone to fade to a light grey over time, but the fine appearance of the material will not be greatly diminished. Authentic bluestone is quite expensive, and there are many imitations and fakes on the market, so buyer beware.
Pavers Guys of Jacksonville
3669 Braeden CT, Middleburg FL, 32068
904-295-1505